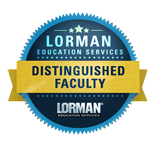 John P Bennecke combines the interpretative talent of a business law background with the analytical skills of an IRS Enrolled Agent.  He is the Midwest Regional Managing Director and leader of True Partners Consulting's Chicago Office, John manages tax compliance and consulting for large and mid-size multinational corporate entities, S corporations, partnerships, and individuals.
He is the firm's service line leader for Accounting for Income Taxes (ASC740, formerly known as FAS109), tax reporting, and compliance. He provides services related to internal controls and SOX compliance, as well as tax due diligence, research and tax planning, audit defense, and provision automation. He also serves on the firm's accounting periods and methods team.
His accomplishments include:
Re-engineering a corporation's tax provision process, and eliminating its material weakness position, within one quarter.
Identifying $6 million in annual savings achievable through corporate restructuring.
Has personally served in interim Director of Tax and VP of Tax roles for large Global Organizations.
Identification and consulting related to Tax Accounting Methods, giving rise to the acceleration of tax deduction in excess of $1 million dollars and cash tax benefit in excess of $400K, on an annual basis.
John is a frequently sought after speaker and has spoken for The Chicago Tax Club, the American Institute of Certified Public Accountants, the American Accounting Association, and the Tax Executives Institute.
Before joining True Partners, he was a senior manager with the lead tax services practice of Deloitte Tax, LLP in Chicago. His 20 years of experience encompasses both public accounting and industry.
His Bachelors of Science degree is from DePaul University and his Masters of Jurisprudence in Business Law is from Loyola University's law school. He belongs to The City Club of Chicago, the Chicago Tax Club, the American Institute of Certified Public Accountants' tax section, and the National Association of Tax Practitioners.
He serves on the Board of Directors and is the Co-chair of the finance committee of The Cara Program, which provides job placement and educational training for Chicago's homeless and adults in transition. He also is on the Boards of Clean slate and 180 Properties. He enjoys kayaking, fishing, and traveling, and is a Bard Circle patron of the Chicago Shakespeare Theater.
---
Related Insights